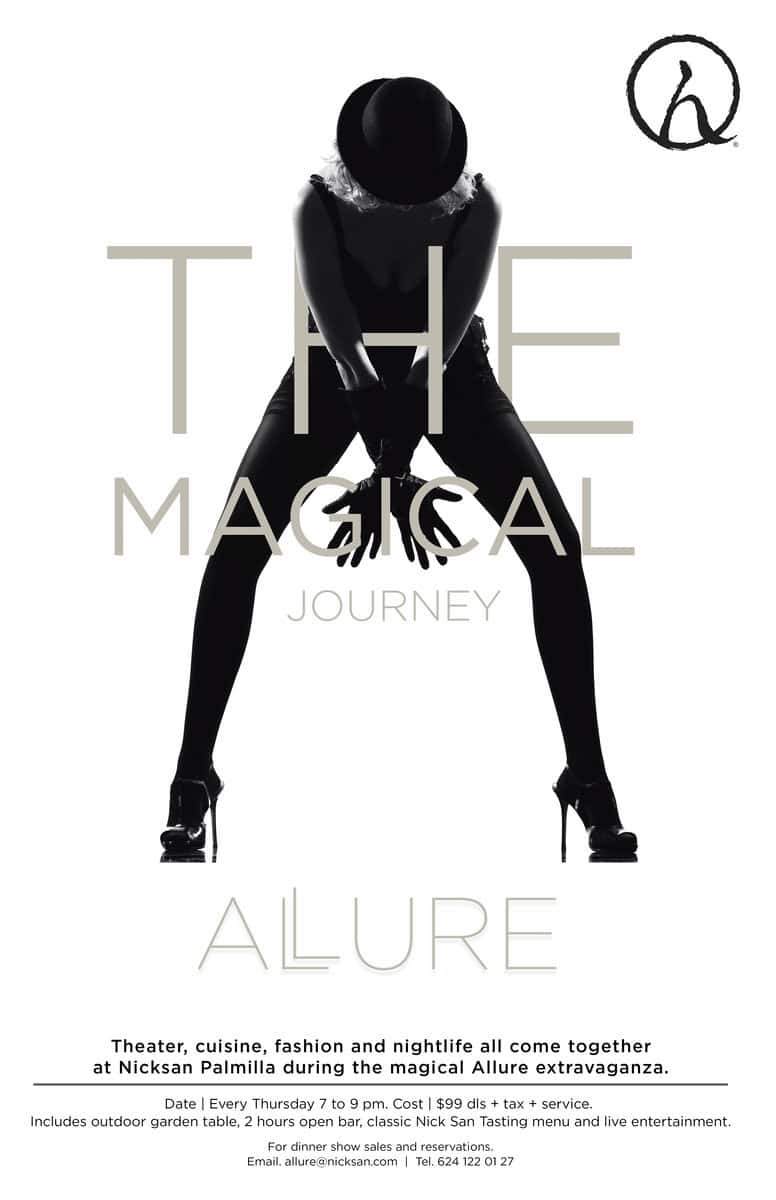 ALLURE by NickSan– ONLY 4 Shows this season
Theater, cuisine, fashion and nightlife all come together at Nicksan during the magical Allure extravaganza. The immersive experience showcases dancers, musicians, actors while you enjoy superbly executed Nicksan classics, an extensive wine list and variety of classic and contemporary cocktails with a side of dazzling entertainment.
Ignite your senses with burlesque beauties, cabaret cavorts, live music or even extravagant circus tricks and treats at these spectacular spot, where the food on your plate isn't the only delight.
Dates | Thursdays May 20, May 27,  June 3, June 10
Time | 9 to 7 PM
Cost| 99 Dollars plus service
Includes outdoor garden table, 2 hours open bar, classic Nicksan tasting menu and live entertainment
Pre sales and reservations. Limited seating available | allure@nicksan.com– 624.122.0127