Los Cabos' leading forum for contemporary art
Since opening in 1999, Pez Gordo has become Los Cabos' leading forum for contemporary art. The gallery's roster currently comprises more than forty artists basted in Baja California, mainland Mexico, South America and the United States.
Hours:
Mon–Sat: 9 am to 8 pm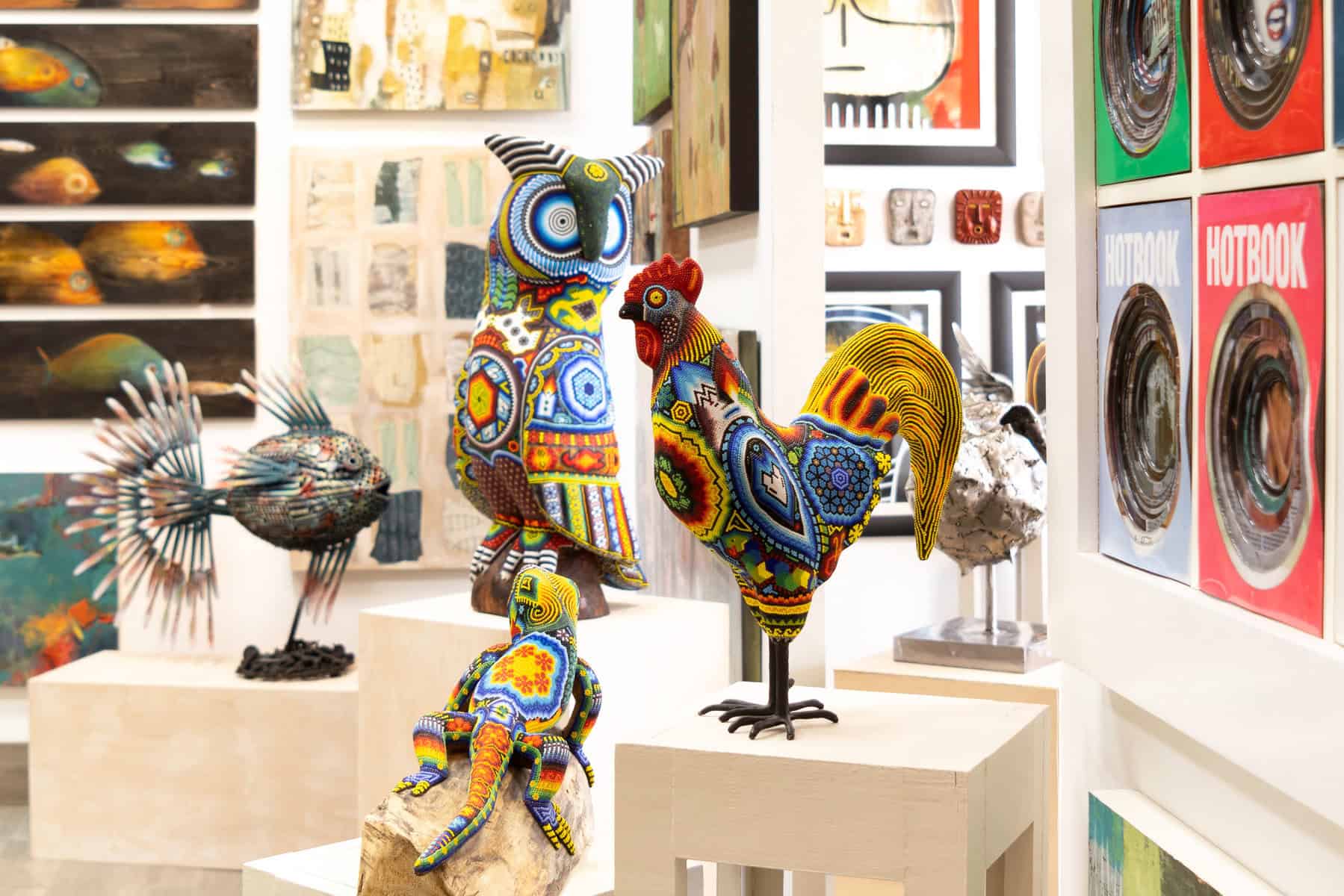 With techniques ranging from oil and acrylic to encaustic, collage and photography, Pez Gordo offers an ample and eclectic collection designed to meet a broad variety of tastes and needs. A full-service gallery, Pez Gordo is happy to help with all client requests related to art, including professional installation, curatorial guidance and framing.
During the high season, the gallery offers a weekly schedule of art classes for adults and children. Watercolor, acrylic, collage and encaustic (wax) are just a few of the subjects offered by our expert teachers. Check the gallery's class calendar to find the full schedule and learn more details.